FEBRUARY unFAMOUS LAST WORDS...
For obvious reasons,

FEBRUARY 2020

will be a haunting memory for me
There was much fun, beauty, laughter and whimsy and adventure;
but there was also the worst moment of my life -- my husband's death.
Speaking as someone who has lived with 2 people who had mental health
issues (Britney and Daniel) I feel compelled to remind
you all of what

I said of the movie

JOKER

.
Be kind to one another. Stop the cruelty.
Stop the apathy and sociopathy.
Mind your mental wellness and the wellness of even
strangers around you by BEING SWEET AND GENTLE AND SOFT!
The world is in dire need of us all to show courtesy, generosity and
forgiveness. Without it, the soul of the human race is in dire jeopardy.
PLEASE!

March into the next month

and every month thereafter with
whatever smiles, calm and consideration you can for one another.
Mean people suck! Be a hero, save the world from itself.
Step back from the brink of everything rude, curt, nasty, hostile.
We all need one another if this species is going to survive.
Take a LEAP this year...be the best possible YOU!
HAVE 2020 VISION & HEART: CLARITY, PARITY, CHARITY
​
Feb 29, 2020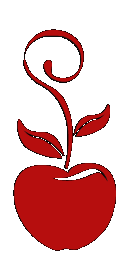 This morning's ride was magical
because of the snow.
I hated that it dumped snow on us
and I desperately ached for my
L.A. home, thinking how nice it
would be for some SOCAL warmth
but riding through a winter
wonderland has its mystical
ambiance and after-effects.
Now...

saddle up...I'm riding
YOU

next!
Yippy-kay-aye!
.
Feb 28, 2020
I'll assume neither of you has any bread...? It's cool...it's cool...
A perfect day to catch up on
RIPTIDE

dvds and maybe watch that
awesome romp in

RAMPAGE!
A sexual rampage would also be...
(insert drooling tongue image here)
Also a good day to sort more through

so much
still undiscovered on the HDs.

You all know I'm not
one for including

myself in most of my video/pics but
here's a few

SUMMER DREAMS

from the not-so-
distant past.
Sigh.........................................................
oh sweet summer........please cum........soon!
​
Feb 27, 2020
I don't have any reason to ever rid the house
of the numerous instruments D. collected
over the years. Being the genius/composer
he was he had and played almost every
instrument in the orchestra and now they
decorate my life, reminders to smile at.
From his bassoon to his upright bass,
this steel-body collectors edition beauty
(left), his legacy includes so much that can't
be photographed.
The weather's wonkee so what's there to
do but invite the world in for blueberry
cheerios and chum around until the
March tide turns!
I never learned how to play an instrument
because my voice was mine.
Maybe it's time!
​
Feb 27, 2020
There's literally

GIGS & GIGS

of
footage I haven't sifted through
from the last decade much of it
shot with our

VIDEO-GOGGLES
which allow me to ditch my phone
and by simply wearing sunglasses
film every

POV

you've seen that
necessitated

HANDS-FREE

...
love and will be doing again.
My trusty goggles will help me
with my skydiving as it's done with
horseback riding and so many
other adventures. You can't
always tell what I'm saying because
my car was '

shuddering

' the entire
time. Halfway through, the course
arrested all driving to help a driver.
FYI the

guy with the blue shirt who
passes me right away is D

.
His wonderful scents still on that
shirt which I sometimes cuddle
with because SCENT is our strongest
memory-sense.
OMG WHAT A THRILLING
DAY WE HAD!
​
Feb 26, 2020
He is quite literally the best
'playmate' sex
I've had. Ever. Obviously that
doesn't include my dear-departed
and others outside my
playtime but as 'playmates' go...
DAMN!!! I told him so!
"I just saw Amy today. This is the 2nd
time I have seen her. My first time
was around January 2019.
Between the two visits, I couldn't stop
thinking about the fun we had during
our first meeting and due to our
schedules never meshing, it took
me another year to see her and BOY!
What a blast Amy was. I have visited
other girls in the past and
they do not compare to
Sweet Delicious Amy. First, she treats
you as her lover and not some
customer. She makes you feel like
a King in the bedroom. She loves to
deep French kiss and her oral skills are
to die for. She extremely tight and she
tastes so sweet down there.
After leaving her place today,
I have decided to never visit
anyone except for Amy, she
blew my socks off and just writing
this review and
thinking about our time together,
it is getting me to want to visit
her again ASAP. Her minimum
time is 1 hour and believe me, the
hour is well worth it, she really
takes her time with you and doesn't
rush you out. Just the thought of
Amy with her wonderful smile and
sweet personality is such a treat to
have discovered her. Her personality
is amazing and matches up with
her talents in the bedroom.
I hope everyone gets a chance to
experience Amy as she is hands down,
the best out there."
​
Feb 26, 2020
I'm already nervous about SKYDIVING
and I haven't even done the I-FLY yet!
More than anything, of course, no one
wants to 'bounce'. Boobs bouncing is
one thing, but no one wants to leave
a crater coming in at 32 ft/second!
I'm working my way up to it and
should be taking my first solo-dives
by June latest.
Meanwhile, I promised D. I'd bounce around Canada
as much as possible this year and see this great country
from coast to coast hopefully! I may get back to Hawaii where I lived for a short time
and try to pick up some of D.'s great surfing skills but at the very least I'll
be at the beach and sailing something fierce all summer long.
Yes I am "long"-ing for better weather as I always do at this time of year.
I'll be bouncing home to L.A. soon enough and back before you know it.
For those who have asked or wonder still...yes D. was white...Irish mostly.
What do you call an Irish man bouncing off the walls?





Rick O Shea
​
I've added to SWANSONG for those interested. It means a lot to me
that so many of you have been checking updates. Thank you!
Feb 26, 2020
"

Every kind word to another is a
repair to the crumbling dam
suppressing the last waters.

"
​
Thanks to everyone who not only
sample my moaning mojo but makes
the effort to say a kind word.
You are all, yourselves, fab!
I am reveling in the Feb warmth
in hopes my crossed fingers
have some mystical ushering powers
I'm not aware of to pull the sun a
teensie bit closer to us all just
a teensie bit sooner!
I'm singing PEBBLES/BAM-BAM
"

Let the sun shine in...and face it
with a grin...

" Soooo cute!
I guarantee I'll make you smile!
​
Feb 25, 2020
...go to heaven!
​
Feb 25, 2020
Watched the movie last week for the 4th
time...so wonderful! Probably his best after
The Presidio! It's official, today I have my first
DATE since D.'s passing and looking forward
rounding some bases myself with someone I've
known for some time and wants to see if there's
chemistry which I'm not big on. Chemistry dies.
Real connections are constructed
minute by minute of living and choosing.
I'm a fan of

C.S. LEWIS' "The Four Loves"
especially that

LOVE isn't nec for marriage

.
Marrying for love is certain marital catastrophe.
​
But Regan and 3 other friends of mine have
cracked out the cards to play. For those
of you who aren't aware there are several
"games" or variations one of which we will
be playing where the cards are tipped against
the baseboards and then knocked down
from a distance by throwing cards
(as demonstrated by Piven's character in
SMOKIN' ACES

)

. It's fun! It's a 70s thing!
Life should be fun! Have more fun!
Feb 24, 2020
YOUR nut

that is!
Thanks to all you nutty guys
(and a few girls who can squirt!)
for the fun this week...let's try
to make this cumming week
extra creamy!
There's an audio version of this
little squirrelly sexploit
Regan and I are enjoying living
together full-time for the
first time (due to D.'s passing)
She'll be

living in sin

with me
for a few months for obvious
reasons and we'll be having
plenty of nutty adventures.
​
Feb 23, 2020
the TV SHOWS (still having trouble
locating "Chico and The Man"
and have all of BARNABY
JONES...) but the commercials
"remember when you were a
kid...well part of you still is...
and that's why we make FAYGO!"
Have the DVDs of SCHOOLHOUSE
ROCK and FAMILY AFFAIR;
and SIMON IN THE LAND
OF CHALK DRAWINGS is almost
as adorable as THE FRIENDLY
GIANT. I hate that I missed all
​
Feb 23, 2020
OMG THEY'RE HEADIN' RIGHT FOR US!
I've mentioned to many people over the years
that Daniel was originally to credit for many
colloquialisms over the years starting with
"Boo". He and his HS sweetheart used to
pretend to be YOGI and Boo-Boo and
eventually he called her his "boo".
That was 1982!
It would be another decade before that word worked its way through the
sociology, spread through

DETROIT

and then to

L.A.

to become a generic
euphemism. He also comically would joke that women know how to '

work the twins

'
that became

TWERK

; and that term eventually spread 10 years later not referring
to breasts but...well...you get my point.
I love picking up lingerie in foreign countries and places like MIAMI because
you find the most original stuff. Finding ANY retail that sells
my size is almost impossible. Canada is so banal in so many respects
about so many things.
My

32Ks

are 100% real! Lord knows how that happened to a 4ft 10 girl!
Let's see if we can start another term Daniel used to comically call
breasts larger than DD --

HOOBIES

...Huge Boobies --

HOOBIES

.
SPREAD THE WORD!

HOOBIES

, that is!
You know you love it!
It made me laugh, especially because he was NOT into boobs AT ALL!
He was an 'assman', 'eyesman', 'tricepsman' and loved a girl
whose 'crotch' area looked amazing in tight jeans etc.
I hate using the term 'cameltoe' because I hate it as much as he did
but he was not a fan of that either! What a tacky/gross term! Ick!
This entire subject is rather an odd one to even address isn't it!?!?
HOOBIES!

Let's make it the great new term for 2020!
I'll be posting another MDV later and might include my

Hoobies

...
if I can fit them into the panoramic view that is.

HARDEEHARHAR

!
Feb 23, 2020
With D. gone it's easy to get lost
in old video footage of great
places lustrous meals and
golden moments that make me
smile. I try not to chitter or include
myself in my videos but inevitably
it's going to happen.
Not intended to be self-centered.
Caboose shot from Ottawa is
awesome! Miss the train!
Going to keep my promise this
year to see more of Canada!
I'll post some other 'sentimental'
bits and pieces later

.
Saturday is my morning to watch
old cartoons and other things that
help me take stock of history and my
place in it -- what I've missed being
born when I was and so forth.
You can access the vid here...
or click the photo above!
LIFE IS BEAUTIFUL!
​
Feb 22, 2020
Now the sole proprietor or

KFLY RADIO

and

KSXY
it's my privilege to attempt to honor the best music
on the planet by playing everything from
1916-2020!
I LOVE BEING A DJ!
At the age of 20 I had no idea who specific artists were
that predated me and my childhood; and now I
appreciate everything from every decade and
genre (except maybe thrash and country).
It's sad that the first decade of my life was
the 90s -- totally musically bankrupt
compared to everything that came before it.
The last 20 years has improved but still
so much vacuous noise.
​
Feb 20, 2020
It's 2:15 PM and we're inviting
at least 10 playmates for a live
CAMJAM with myself, Regan
and our celebrity guest.
KIK me for APP, access and PW
for cams before 3pm!
As always this should be
beyond fun and phunky.
​
Feb 20, 2020
Dropping By To

Drop Loads
What a fantastic afternoon it was
for everyone and no clean-up
in aisle 3 necessary though Pepper
(my puppy) ate all the beef in the
lo-mein! As these events happen
this one went especially well!
Keep your eyes peeled for a
possible repeat or CAMJAM
​
Feb 19, 2020
THORSDAY:
DROP THE HAMMER
En route home after my last prepaid
date GHOSTED on me
(I just don't get that!)
and we do have a 'winner' for the
MEET-N-EAT this afternoon.
gunna be taking today and tomorrow
with wife, guests/friends and will
see you

DOWNTOWN! FRIDAY!
​
Feb 19, 2020
'Round noon, Regan and I will be leaving the airport with our
celeb houseguest who was scheduled to visit roughly 'round
the time of D.'s passing and -- as with her last visit
8 months ago -- she will be welcoming one
LUCKY-as-FUCKY playmate/fan to come to the house
for some TATEMONO and socializing which will
undoubtedly end up being another kind of

SUSHI.
WINK WINK NUDGE NUDGE SAY NO MORE...
'As always with these events, you will need to have the stones to ACTUALLY SHOW
(it has happened that people did not carry-through like cowards).
To 'win' this opportunity there's

always a skill-testing question.
Reviewing former

MEET N EAT

events in the previous months and years is always
recommended. And, of course, comprehensive familiarity with me is always
a profitable thing. Therefore, the first playmate who KIKs the correct answer to
the question below will be shining and dining with (and probably

ON

)
our illustrious hotty-body! Good luck to all! It's 3am. You have 10 hours.
QUESTION:

What movie was playing in LEAMINGTON, Ont when I
gave a lucky stranger a handjob with D., Brit & Regan
present in the theater?
​
Feb 19, 2020
Girls Just Wanna Have
Fun...
Ladies are always free and fab!
Even just a small token demonstrates
class and consideration.
You're a pretty cunning linguist
yourself and what happens at YYZ
stays at YYZ.
Life is meant to be fun and fab!
You...me..fun...fab...
Let's do it!
Feb 18, 2020
SOMETHING WICKED
THIS WAY CAME...
Thanks so much for all your kind words
and the flowers were gorgeous
and the gooey

so goooooodey!
Two years was too long! If you
haven't seen me in
a long time, now's a good wintry
time to warm up
the engine and get it running
smooth and

fiery!
Feb 18, 2020
SOMETHING WICKED THIS WAY CUMS...

Feb 17, 2020
Now that I'm back in GTA, I'm

all revved up and ready to roll...in the hay?...sheets?
floor?...maybe we can finesse a chair?...whatever we do, let's get those chemicals
reacting, those naughty parts sweaty and quivering!
Sex is always the best medicine! Let's cure whatever blues be illin' ya!
Thanks to all for the condolences, flowers and gifts! You're a class-act!
Those who did not...more than a bit disappointed! (sad face)
You'll find me wearing my

.45 ADAPTER jewelry

in memory of my
dear-departed...it was the record label icon/logo which will also now be laid
to rest.

No rest for the wicked baby!

And I am wicked...
And believe you me...

SOMETHING WICKED THIS WAY

CUMS

...
​
DATING, WAITING AND RECREATING...
As stated a few months ago, I am welcoming any and all serious interest in dating.
Most men aren't comfy with what I do OR the

POLY

concept so if you are feel free
to court me

provided (as always) you don't smoke, do drugs and if you're
married your wife is cool with it!

No secrets in my world and like to keep it that way

.
I am putting the record label to bed and a few other things and recreating
myself in some respects starting with

SKYDIVING

...
terrified YES but

LIFE is a loss without RISK and danger

.
I am embracing

The Pandora Principle

: If all Hell breaks loose...OH WELL!
The waiting is over for those who have been... I've updated the VIP
and THE VAULT with 111 minutes of sexy L.A. shenanigans with
Britney and others and even have some footage of Daniel's
last months with us at his funniest and most wonderful!
You'll also find footage from the Japan leg of the last tour and
for posterity's sake here's one of Daniel's songs

on which I sang

....enjoy!
02 Rollover
SUGARFALL (Feat. Amy D.)
Death does not always come suddenly.
In the case of Daniel (my husband) it came gradually.
We were all of us blessed enough to have had not only clear and
emphatic forewarning, but also many more days than were
predicted. It gave us all more than gracious time to
emotionally-

prepare ourselves for what loomed.
We had time to travel when his health permitted, time to discuss
every detail of the moment itself and whatever came thereafter.
I am grateful for this. So very grateful.
I am now a widow, something one does not assume
they will be

at such a young age.
The poly life leaves me without

the most
extraordinary man

that ever lived but with two wives,
two girlfriends and a circle of support from
people who knew

him and loved him.
Though I know most have no interest in my marriage
or even knowing that I had a husband I, of course,
have much to say and would like to share it nevertheless.
It would mean so much to me if even a few people
set themselves aside to share in this site-celebration o

f
proba

bly the most amazing man to ever set foot on this planet.
​
What girl
doesn't love
some good
wood!?
I love to make
those blase
mondays
MOANdays!
Let's go
DOWNTOWN!
WINK WINK!
Valentine's Day is close enough
to feel the heat from its Cupidian Fire
Let's warm up against the winter
You...me...and your wood makes
three

!
​
FEB 11,2020
Sunday's a sweet meat n eat day!
Your kind words are like sugar on my
lips and hips and inspire me!
Thank you thank you thank you!
​
FEB 10,2020
As most now know my 'little jaunt'
away was to Hard Rock Stadium in
Miami Gardens, Florida where I was
behind the scenes with Shakira
(known affectionately as Izzy to those
close to her), JLO and in the
locker-rooms, tunnels and on the
field during the festivities
and then of course the
"Afterburn" which is the fun where
all the naughty shenanigans happen.
I've posted 93 mins of said adventures
in the VIP area

. I also
grabbed some

amazing new BRAS
while there and

will be bowled over
with post-

Superbowl frenzy for at
least 2

weeks...so let's go deep
and light up the board!
Both Izzy and JLO are so wired
before and after a performance.
This was my first experience with this
other than BRITNEY so it was
unique for sure and memorable.
I can barely believe I didn't watch
football for the first 20 years of my life!
I admit I'm extra enthusiastic
after my fun in MIAMI
but I'm thrilled it showed
and was equally-thrilled to
make so many cum at least
twice and roar like lions.
If you didn't catch this else-
where on my site about me
I LOVE IT WHEN my
playmates roar really loudly.
Kisses, Hugs,
Hearts & Flowers
flow and fly, flutter and

giggle as
I embrace the 10 days

leading to
VALENTINE'S DAY!
Here's how you can

save $60 on top
of my already-reduced gift.
1) Show up with Uber Gift card
2) Prepay
3) Review!
Write a review of your last

fun with me
and as long as you've

done 1 & 2
You can keep $60 you'd
normally

give me!
This offer ends

12:01am Feb 15th!
​
FEB 5 2020
FRISKY FEBRUARY

FEB 1 2020
After a quick jaunt away I will be back
with mouth watering, thighs quivering,
eyes sparkling, and prepped to say
"

JINKIES!

" and "

ZOINKS!

"
(my official fave Feb words).
to check out this new year's
BLOG up until now.
is in the works...
​
is here until the new archives
are complete
​
PLEASE USE THEM!
The info is

very valuable to you

!