Follow the rose...
Revisit the garden...
​
Reinvention is ready
and willing...
and wanting...



SEPTEMBER 3, 2021




As of

Sept 1, 2021,

SCARLET CARSON

has been wrapped up.
I wasn't keen on doing

online FUN

(and it was profitable)
and I know many of you love it but with CV19 finally waning,
I'm wrapping it up.

You will, however, be given

VIP STATUS




as of

SEPT 7th

.

You took the time and effort to really get to know
me and that deserves to be rewarded. Thank you!
Those of you who are already

Carson

members and wish to continue...
contact me and we will work something out...otherwise...


Scarlet

is still here...she's just

no longer an ONLINE option!





In a COUPLE DAYS

Britney

will be inagurating (unofficially at first)
her

SCARLET ROSE CARSON

Project of her own. Just as I became
a sailor,

she's driven to become a pilot

, especially enabled to fly
the JET (eventually) and, like

TRAVOLTA

, be capable of flying us
all

anywhere she pleases

. It will be a huge element of her
victory for

personal FREEDOM!

For the year I've had this project
thriving (and will continue to thrive for those still enjoying it)


THE SCARLET ROSE CARSON Project

has been inspired by




"V" FOR VENDETTA's

philosophy of

redemption, revolution
and the embodiment of an IDEA that is alive and crucial as
any incarnation of it.

Embrace your own

ROSE

.


Remember, Remember, the 5th of September...the Rose
that for reasons...dismembered the plot.



********************
Starting NOV 15th, 2020
Cum to the magic...
the revels, the rewards and more...
If you're cautiously protecting your health during these
strange days, you now have
a new 100% safe
SOCIAL-DISTANCING option for a GFE
.
For a monthly fee you can have

sweet, fun, funny -- even
philosophical --
conversations every day with me!
We can discuss sex, movies, your life and experiences,
anything you like...all at a safe distance online.
There are other options/elements.
Playmates (or "Roses") who tag along up the path
to the winter garden will be eligible for the following.
1) Double-time when visiting.
2) Freebies on their birthday.
3) Access to some photos, info, videos others don't see.
4) Private invitations to meet-n-eat events.
5) 25% off visits once COVID is dead and gone.
6) Free 'dating' time to hang out as friends etc
And, of course, my alter-ego is more daring
and adventurous for those who want it.
ASK ME HOW YOU CAN ACCESS SCARLET'S GARDEN
and how you can earn even more extra perks & plushes!
NEVER LEAVE HOME...and still PLUCK THE ROSE
DOWNLOAD KIK MESSENGER and CONTACT ME AT
SCARLETROSECARSON
S T A R T Y O U R G A R D E N S
E X C E S S
N O W. . . .
KIK IS AVAILABLE ALSO FOR ANDROID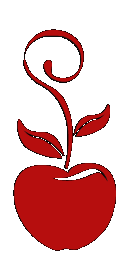 "Been using this Scarlet Carson for a
couple weeks and can't stop
jerking off! Scarlet (Amy) is such a
wild girl and her friends are
a wild lot and they're not trying
too hard to tun me on because
they're doing it pretty naturally."
-- Henzo, Dec 4, 2020