Follow the rose...
Revisit the garden...
​
Reinvention is ready
and willing...
and wanting...
Starting NOV 15th, 2020
Cum to the magic...

the revels, the rewards and more...
​
If you're cautiously protecting your health during these
strange days, you now have

a new 100% safe
SOCIAL-DISTANCING option for a GFE

.
For a monthly fee you can have

sweet, fun, funny -- even
philosophical --

conversations every day with me!
We can discuss sex, movies, your life and experiences,
anything you like...all at a safe distance online.
​
There are other options/elements.
Playmates (or "Roses") who tag along up the path
to the winter garden will be eligible for the following.
​
1) Double-time when visiting.
2) Freebies on their birthday.
3) Access to some photos, info, videos others don't see.
4) Private invitations to meet-n-eat events.
5) 25% off visits once COVID is dead and gone.
6) Free 'dating' time to hang out as friends etc
​
And, of course, my alter-ego is more daring
and adventurous for those who want it.
​
ASK ME HOW YOU CAN ACCESS SCARLET'S GARDEN
and how you can earn even more extra perks & plushes!
NEVER LEAVE HOME...and still PLUCK THE ROSE
​
DOWNLOAD KIK MESSENGER and CONTACT ME AT
SCARLETROSECARSON
​
​
​
​
​
​
​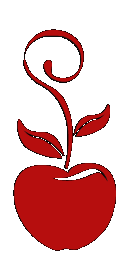 "Been using this Scarlet Carson for a
couple weeks and can't stop
jerking off! Scarlet (Amy) is such a
wild girl and her friends are
a wild lot and they're not trying
too hard to tun me on because
they're doing it pretty naturally."
-- Henzo, Dec 4, 2020