JAN 1, 2022 USE ARROWS OR SWIPE LEFT
When I left for the Holidays

Dec 22

, I had every carefully-planned intention
of creating a JANUARY blog that would attempt to inspire & encourage
the 25,000 people who visit this blog every day, inspired myself
by the '

DEATH TO 2021' celebration

, the

JANUARY god of renewal
& rebirth (JANUS)

& using my deceased hubby's

"SUITE INFINITA"


as a template for everything to come...

Unfortunately, annual STATS on this blog revealed that, of the 25,000
visitors a day, only several hundred were from GTA & more than half those
I've never met; and, of those who I know and see regularly, too few
actually visit this blog for more than 10 minutes at a time.
In fact,

except for my VIPS

(who have an enhanced version of this
blog) I haven't received a single email, message, KIK etc in 6 months
regarding this blog or a mote of its content.

This is...

unsettling to say the least....
LIVE CAMJAM NOW!



As most of you already know, I have two exceptional celeb
house-guests staying the weekend who have already done
one private invite

CAMJAM

which went splendid!

Some of you have even msg'd me privately having cleverly
deduced B. is here as well...so starting at 1:00 am we will
be starting

the final

CAMJAM

of January, 2022

, allowing


5-6 regulars in good standing to fully-interact on live cam
with all of us here. I will be sending out a mass-message
text to numerous such people in 1 min which will likely result in


those spots being gobbled up quite quickly...as usual.





The race is on! Let's have some

FUN!!




KIK

me quick for the

PW/access

to

open cam!
LIVE, LOVE, LUST FREE & DIE HARD
USE ARROWS OR
SWIPE LEFT
LOS ANGELES, JAN 9-16, 2022
JAN 13, 2022




CLICK TO PAUSE IF NEC.
Normally celeb reviews are kept in the HOLLYWOOD/L.A. site
accessible only to my celebrity clientele/friends but 'HAS-A-WAY'
insisted she was fine having it posted on both

"Socially, Amy's one of L.A.'s charming must-invites!
She makes me laugh, keeps a table full of life & fun, brightens
every room, every party! Privately, she pushes all the right buttons
in the psyche & makes orgasms more intense, certainly more
plenty! Visiting her a couple times a year is worth every
inconvenience & effort. She's Hollywood's golden child!"


-- Has-A-Way, Jan 7-10
JAN 10, 2022 USE ARROWS OR SWIPE LEFT
JAN 7, 2022 USE ARROWS OR SWIPE LEFT
JAN 5, 2022 USE ARROWS OR SWIPE LEFT
JAN 3, 2022 USE ARROWS OR SWIPE LEFT
SUITE INFINITA (STIGMATA/THE GATHERING/SALSA FOR BLOOD)
SUGARFALL
JAN 1, 2022 USE ARROWS OR SWIPE LEFT
PLEASE USE

APPLE HEADPHONES

IF YOU HAVE THEM!
YOU MAY THINK ANY GOOD HEADPHONES ARE JUST AS
APPROPRIATE/ADEQUATE BUT

THEY ARE NOT!
For those who haven't read my

on-site memorial for my husband who
died Feb 12, 2020

...before he died,

he left hundreds of songs
in various states of completion, stray tracks that might be useable
in his absence. This last year I did my producing magic & managed to
finish several of these, but

SUITE INFINITA

dogged me.

I simply

had to find a way to finish this.




Comprised of

STIGMATA

(about his descent into increased
agony and madness as his illness progressed), an unfinished


THE GATHERING

(which he recorded in a wheelchair, blind in one
eye and vomiting incessantly), and

SALSA FOR BLOOD

(which
was his musical cheer to rise from the COVID ashes).
DOUBLE-DOWN!!





With the "

Double-Down

" effort
in effect I'm contributing my
personal commitment by
offering a few
"

DOUBLE-DOWN

" 'deals'.
#1: Anyone who prepays
for two 2-hour sessions before
Jan 30 will get a free 2-hours
anytime in the next 2 months
after.


#2:

Anyone who visits me twice
in one week gets a free visit
in the next 2 weeks.
#3:

Anyone who visits me twice
a month for 2 months gets 2
hours over the 2 following
months*.

I'll probably add to these
over the next 15 days.

ALL/ANYONE intending to
partake of these must
notify me previously to
booking. Otherwise all
standard honorariums apply.



*Requires 2 January visits of the 4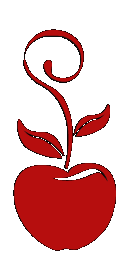 "Saw Amy today, one hour...She is still as good now as she was
when I first posted this in 2013...
...what a great girl Amy is! Everyone who is a regular knows
Amy's skills and rep and anyone who has spent time with her
would remember what I thought of her...
'She drained me and wore me out boys....
and I can't say I minded!'"


— Bearlythere, Jan 27, 2022